This post is based on an email that was sent and in no way reflects the views and opinions of ''Met'' or Jamaicangroupiemet.com. To send in a story send your email to
[email protected]
DEM SEH FROM BROOKLYN TO FLORIDA DEN TO PHILLY
"

Met.. I just wanted to put Muniche on blast!!

Fr she move to phillly pair crosses n destruction a gwaan. she started pure mixup

already wit ppl n them man already!

Philly done have pure man problems n she makin it worst with her nasty

brooklyn behavior! after she done move here n start currupt ppl lifes!

she move on comfortable wit a Haitian marry man n poppin style on ppl

true she feel like she on top now!

Muniche ur homeless n every person bathroom u use xyz

ppl who supported ur dance the otherday wasnt there cause of support

they were there to help u get money fi guh tek care a dah ting deh n maybe get

a place!

so please tame ur worldwide international pusy

Thanx MET!!…..and the JMG family..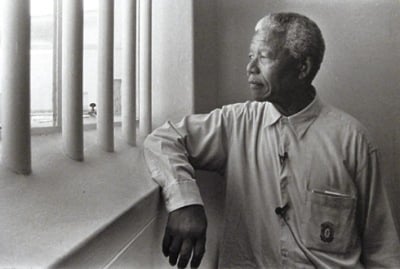 DIS A DI MANDELA RELEASE TING ETC…. DERE IS NOTHING DI U.S NUH INA TO RASSCLAAT
CONFIDENTIAL
PAGE 01 CAPE T 00097 01 OF 03 182017Z
ACTION AF-00
INFO LOG-00 ADS-00 INR-05 EUR-00 SS-00 CIAE-00 DODE-00
H-01 NSCE-00 NSAE-00 HA-09 L-03 TRSE-00 PM-10
PA-01 OMB-01 INRE-00 USIE-00 SP-02 SNP-01 PRS-01
P-02 T-01 /037 W
——————352654 200910Z /23
R 171512Z JAN 90
FM AMCONSUL CAPE TOWN
TO SECSTATE WASHDC 5365
INFO AMEMBASSY PRETORIA
AMCONSUL JOHANNESBURG
AMCONSUL DURBAN
AMEMBASSY LUSAKA
AMEMBASSY HARARE
AMEMBASSY LONDON
AMEMBASSY PARISC O N F I D E N T I A L SECTION 01 OF 03 CAPE TOWN 00097
LONDON FOR KOLKER, PARIS FOR FENDRICK
E.O. 12356: DECL: OADR
TAGS: PGOV PHUM SF
SUBJ: ESSA MOOSA TALKS ABOUT MANDELA AND OTHER TOPICS
¶1. CONFIDENTIAL – ENTIRE TEXT.
——–
SUMMARY
——–
¶2. ATTORNEY ESSA MOOSA WHO SPOKE WITH HIM LAST WEEK,
SAYS MANDELA FULLY EXPECTS THAT ON FEBRUARY 2 DE KLERK
WILL ANNOUNCE THE UNBANNING OF THE ANC, PAC AND OTHER
ORGANIZATIONS, THE LIFTING OF THE STATE OF EMERGENCY,
THE RETURN OF POLITICAL EXILES TO SOUTH AFRICA, AND THE
CONFIDENTIAL
CONFIDENTIAL
PAGE 02 CAPE T 00097 01 OF 03 182017Z
RELEASE OF SEVERAL POLITICAL PRISONERS INCLUDING MANDELA
HIMSELF. IMPLEMENTATION OF THE ANNOUNCEMENTS WOULD COME
SWIFTLY AFTER DE KLERK'S SPEECH AT THE OPENING OF
PARLIAMENT.
–
¶3. THE SAG IS CONCERNED OVER ANC RELATIONS WITH THE SACP
AND OVER THE WORKING DEFINITION OF "ONE MAN ONE VOTE,"
AMONG OTHER "WHITE FEARS" ISSUES. MANDELA HAS PASSED
DE KLERK'S "PROPOSALS" ON THESE TOPICS TO THE ANC.
THE ORGANIZATION'S ANNOUNCEMENT THAT IT IS WILLING TO
NEGOTIATE EVEN WHILE APARTHEID LAWS REMAIN IN PLACE MAY
BE PART OF THE ANC'S REPLY TO THE SAG.
¶4. TENSIONS IN THE COMMUNITY HAVE BEEN SIGNIFICANTLY
REDUCED BY THE SAG'S TACTIC OF OPENING DIALOGUE AND A
COMMITMENT SHARED BY THE MDM TO REDUCE CONFRONTATIONS.
WHILE MAINLY OF BENEFIT TO THE SAG, THIS PERIOD OF CALM
COULD ALSO FAVOR THE ANC'S NEW STRATEGY OF PRAGMATISM.
¶5. RAISING THE PENDING VISIT OF JESSE JACKSON, MOOSA
EXPRESSED CONCERN THAT IT WOULD BE BAD FOR THE STRUGGLE
IF JACKSON ADVOCATED LIFTING SANCTIONS UPON HIS RETURN TO
THE US. END SUMMARY.
–
¶6. IN A HALF HOUR CONVERSATION WITH POLECONOFF. ESSA
MOOSA. THE WESTERN CAPE UDF'S LAWYER AND ONE OF THE
ATTORNEYS WHO MET WITH MANDELA LAST WEEK, MADE THE F0LLOW-
ING REMARKS:
——————————————— ————-
MANDELA RELEASE WILL BE ANNOUNCED FEBRUARY 2 IN PARLIAMENT
——————————————— ————-
¶7. MANDELA MADE IT QUITE CLEAR THAT HE FULLY EXPECTS
CONFIDENTIAL
CONFIDENTIAL
PAGE 03 CAPE T 00097 01 OF 03 182017Z
PRESIDENT FW DE KLERK TO MAKE SEVERAL MAJOR ANNOUNCEMENTS
IN HIS FEBRUARY 2 SPEECH AT THE OPENING OF PARLIAMENT.
DE KLERK WILL ANNOUNCE:
— THE UNBANNING OF THE ANC, PAC AND OTHER POLITICAL
– ORGANIZATIONS;
— THE END OF THE STATE OF EMERGENCY;
— THE RETURN OF POLITICAL EXILES TO SOUTH AFRICA;
— THE RELEASE OF A NUMBER OF POLITICAL PRISONERS,
– INCLUDING NELSON MANDELA.
–
¶8. THESE ANNOUNCEMENTS WILL NOT NECESSARILY MEAN THAT ALL
THE ITEMS LISTED WILL TAKE EFFECT AS OF THE TIME OF THE
SPEECH. BUT FIRM PLANS AND A COMMITMENT TO CARRY THEM OUT
SWIFTLY WILL BE PART OF THE ANNOUNCEMENT.
——————————-
WHERE WILL MANDELA BE RELEASED?
——————————-
¶9. MOOSA SIDESTEPPED A QUESTION ABOUT WHERE MANDELA'S
HOME BASE WOULD BE UPON HIS RELEASE. HE ONLY REMARKED
THAT MANDELA CAN TELL THE SAG WHERE HE WANTS TO BE
RELEASED AND WHERE HIS FIRST PUBLIC APPEARANCE WOULD THUS
TAKE PLACE. SENTIMENTALLY, SAID MOOSA, PAARL (WHERE
MANDELA IS NOW IN PRISON) SEEMED TO APPEAL TO MANDELA.
(COMMENT: BUT POLITICALLY AND PRACTICALLY THIS MAKES
LITTLE SENSE. JOHANNESBURG SEEMS BY FAR THE MOST
SUITABLE VENUE. END COMMENT.)
–
——————————————–
CONFIDENTIAL
R 171512Z JAN 90
FM AMCONSUL CAPE TOWN
TO SECSTATE WASHDC 5366
INFO AMEMBASSY PRETORIA
AMCONSUL JOHANNESBURG
AMCONSUL DURBAN
AMEMBASSY LUSAKA
AMEMBASSY HARARE
AMEMBASSY LONDON
AMEMBASSY PARIS
C O N F I D E N T I A L SECTION 02 OF 03 CAPE TOWN 00097
LONDON FOR KOLKER, PARIS FOR FENDRICK
E.O. 12356: DECL: OADR
TAGS: PGOV PHUM SF
SUBJECT: ESSA MOOSA TALKS ABOUT MANDELA AND OTHER TOPICS
——————————————–
DE KLERK-ANC COMMUNICATION THROUGH MANDELA
——————————————–
¶10. WHEN HE MET SEVERAL WEEKS AGO WITH MANDELA, DE KLERK
PROVIDED A SET OF PROPOSALS AND ASKED FOR THE ANC'S
RESPONSE. MANDELA HAS NOT DISCUSSED THOSE PROPOSALS
IN ANY DETAIL WITH PEOPLE HERE (AT LEAST HE DID NOT DO SO
WITH THE LAWYERS' GROUP OF WHICH MOOSA WAS A MEMBER) BUT
HE DID TRANSMIT THEM TO ALFRED NZO AND THABO MBEKI.
MOOSA BELIEVES (PIECING TOGETHER STRAY REMARKS WHERE AND
THERE) THAT THE PROPOSALS RELATED PRINCIPALLY TO THE NEED
TO ALLAY WHITE FEARS. SPECIFICALLY, HE THINKS ONE ISSUE
WAS THE RELATIONSHIP OF THE ANC TO THE SACP (SOUTH AFRICAN
COMMUNIST PARTY) AND ANOTHER WAS THE DEFINITION OF ONE MAN
ONE VOTE.
¶11. ASIDE FROM BEING AN EFFORT TO SEIZE THE MORAL HIGH
GROUND BY PUBLICLY DEMONSTRATING FLEXIBILITY, THE ANC'S
RECENT ANNOUNCEMENT THAT IT IS PREPARED TO NEGOTIATE
EVEN WHILE APARTHEID LAWS LIKE THE GROUP AREAS ACT REMAIN
IN PLACE MAY BE PART OF THE ORGANIZATION'S REPLY TO DE
KLERK.
¶12. MOOSA UNDERSTANDS MANDELA TO HAVE WORKED OUT A
GAME PLAN FOR "NEXT STEPS" IN A NEGOTIATION WITH DE KLERK
SO AS TO ENSURE THAT HE IS NOT RELEASED FROM PRISON
INTO A VACUUM.
¶13. MANDELA HAS TOLD VARIOUS VISITORS THAT HE HAS A GOOD
OPINION OF DE KLERK AS A SINCERE INDIVIDUAL EVEN THOUGH
HE REGARDS HIM AS STILL THE LEADER OF THE NATIONAL PARTY
AND NOT MORE THAN THAT.
——————————————— ———
COMMITMENT ON SAG AND MDM SIDE TO REDUCE CONFRONTATION
——————————————— ———
¶14. MOOSA AGREED THAT THE ATMOSPHERE IS MUCH LESS TENSE
THAN EVEN SIX MONTHS AGO. FOR EXAMPLE, LAST YEAR THE
RETURN TO SCHOOL RESULTED IN THE USUAL ACCUSATIONS AND
PHYSICAL CONFRONTATIONS BETWEEN THE DEPARTMENT OF
EDUCATION AND TRAINING (DET), AIDED BY THE POLICE,
AND STUDENTS SUPPORTED BY PARENTS, TEACHERS AND THE MDM.
THIS YEAR THERE IS AN EVEN WORSE CRISIS DUE TO LACK OF
SPACE IN BLACK SCHOOLS AND THE FAILURE OF OVER 100,000
STUDENTS TO PASS THEIR "MATRIC EXAMS." YET THERE IS A NEW
SPIRIT OF DIALOGUE AT THE DET AND ACTIVISTS ARE
THEREFORE ABLE TO CHANNEL STUDENT FRUSTRATIONS IN A CON-
STRUCTIVE MANNER.
¶15. THE SAG'S NEW "TACTIC" OF ALLOWING DISSENT AND
ENGAGING IN DIALOGUE INSTEAD OF STONEWALLING "IS WORKING
FOR THEM," MOOSA SAID. HE ACKNOWLEDGED, HOWEVER, THAT IT
COULD ALSO, IF DEALT WITH POSITIVELY, WORK FOR THE MDM
AND ANC. THOUGH AN ABSENCE OF DIRECT CONFRONTATION IS
"DEMOBILIZING FOR THE MASSES," FEWER RAW NERVES AMONG
ACTIVISTS COULD MAKE THEM MORE AMENABLE TO THE ANC'S
INCREASINGLY PRAGMATIC STRATEGY FOR DEALING WITH THE SAG.
THAT STRATEGY, MOOSA SAID, IS NOT UNDERSTOOD BY MANY
ACTIVISTS, ESPECIALLY YOUTH, WHO FEAR A SELL-OUT OF THEIR
CAUSE. THERE REMAINS A LOT TO DO TO EXPLAIN THE VIRTUES
OF FLEXIBILITY TO THEM.
——————————–
PAC AND BC — A THORN IN THE SIDE
——————————–
¶16. MOOSA DESCRIBED THE CONFERENCE ON A DEMOCRATIC
FUTURE AS "NOT A POSITIVE EXPERIENCE IN COOPERATION."
HE OPINED THAT THE PAC AND BC COULD TURN OUT TO BE A
REAL PROBLEM. HE EXPECTS THEM TO REMAIN ALOOF, SNIPING
AT THE ANC'S POSITIONS FROM THE SIDELINES AND STIRRING
UP YOUNG PEOPLE IN PARTICULAR.
———————-
JESSE JACKSON VISIT
———————-
¶17. MOOSA INQUIRED ABOUT THE DATES FOR JESSE JACKSON'S
VISIT AND EXPRESSED CONCERN THAT JACKSON HAD MET WITH
THE PRESS AT SOUTH AFRICAN AMBASSADOR KOORNHOF'S
RESIDENCE. MOOSA FEARED THAT THE SAG WAS GOING TOO GOOD
A JOB OF CULTIVATING JACKSON AND THAT HE MIGHT RETURN
TO THE US AND ANNOUNCE THAT SANCTIONS SHOULD BE LIFTED.
MOOSA APPEARED TO HAVE GREATER CONFIDENCE IN KOORNHOF'S
PERSUASIVE ABILITY THAN IN THAT OF THE SACC LEADERSHIP
WHICH IS HOSTING THE JACKSON VISIT.
BAQUET
SMADDY SEN IN SEH IF IS NOT DI BLACK SHIRT IS DI PURPLE SHIRT…MORE DAN PAN 3 OCCASION… IF UNNO NUH HAVE CLOTHES UNNO FI STOP GUH A DANCE N TAN  HOME MAN..DI SED BLACK SHIRT WID DI SAME CHAIN… N NOT A BAKKLE A LIKKA BUT  CUP…WI KNOW RECESSION ON BUT UNNO FI TAN A UNNO YAWD
DI SMADDY SEH "Hi Met,Mi nuh mean fi put this guy pon blast but this a bullshit man… Mi go a him pawty October 29th an him have da shirt yah and then one week lata ina Sherlock pawty again him ina the same shirt. An mi see him inna da puple shirt ya  nuff time to at  3 time Come on now Met if a did a woman dem woulda dun wi. A nuff a dem man yah a dweet an it nuh fair. Met mi nah watch him but mi couldnt help but notice."
DISCLAIMER The views or opinions appearing on this blog are solely those of their respective authors. In no way do such posts represent the views, opinions or beliefs of "Met," or jamaicangroupiemet.com. "Met" and jamaicangroupiemet.com will not assume liability for the opinions or statements, nor the accuracy of such statements, posted by users utilizing this blog to express themselves. Users are advised that false statements which are defamatory in nature may be subject to legal action, for which the user posting such statements will be personally liable for any damages or other liability, of any nature, arising out of the posting of such statements. Comments submitted to this blog may be edited to meet our format and space requirements. We also reserve the right to edit vulgar language and/or comments involving topics we may deem inappropriate for this web site.
****RULES**** 1. Debates and rebuttals are allowed but disrespectful curse-outs will prompt immediate BAN 2. Children are never to be discussed in a negative way 3. Personal information  eg. workplace, status, home address are never to be posted in comments. 4. All are welcome but please exercise discretion when posting your comments , do not say anything about someone you wouldnt like to be said about  you. 5. Do not deliberately LIE on someone here or send in any information based on your own personal vendetta. 6. If your picture was taken from a prio site eg. fimiyaad etc and posted on JMG, you cannot request its removal. 7. If you dont like this forum, please do not whine and wear us out, do yourself the favor of closing the screen- Thanks! . To send in a story send your email to :- [email protected]