This post is based on an email that was sent and in no way reflects the views and opinions of ''Met'' or Jamaicangroupiemet.com. To send in a story send your email to
[email protected]
\
They were the perfect couple – in crime.
He was a federal officer who used his badge to smuggle guns and money through the airport; she was the faithful wife who was willing to stand by her man and assist him in a marriage fraud scheme.
Mr. Devon Samuels, 45, and Ms. Keisha Jones, 30, of Stockbridge, pleaded guilty Thursday in Atlanta's federal court, according to the U.S. Attorney's Office.
Mr. Samuels pleaded guilty to conspiring to launder drug money and attempting to smuggle guns onto an airplane. Mr. Samuels and his wife pleaded guilty to conspiring to commit marriage fraud, spokesman Mr. Patrick Crosby said.
"Our citizens expect the federal government and its agents to protect the borders, and not use their badges as personal gateways for getting cash," U.S. Attorney Mrs. Sally Quillian Yates said. "In this case, a federal customs officer smuggled guns and drug money for people he thought were international narcotics traffickers.
"At about the same time, he and his wife were running a corrupt marriage business on the side. Such officers can expect to see federal prison."
Mr. Samuels was a U.S. Customs and Border Protection officer when he was arrested in connection with three undercover sting operations, which focused on the smuggling of drug money and guns through Atlanta's Hartfield-Jackson International Airport, Mr. Crosby said.
On Nov. 3, an undercover officer pretending to be a drug money launderer gave Mr. Samuels about $25,000.
The officer used his badge to bypass security and smuggled the money through the airport to Jamaica where he delivered it to another undercover officer posing as an international drug trafficker, Mr. Crosby said.
He did it again on Nov. 19, this time smuggling $50,000 to undercover police officers in
Then on Nov. 30, Mr. Samuels smuggled five firearms and about $20,000 in alleged drug money into the airport and gave the items to a second undercover officer, the spokesman said. She told him she was going to transport the firearms and money to Arizona for a meeting with members of a Mexican drug cartel.
Police said the marriage fraud scheme occurred a year earlier.
In November 2009, Mr. Samuels used his knowledge of immigration policies to assist Mr. Carlton Ferguson, 35, and Ms. Dahlia McLaren, 30, of Decatur, to deceive U.S. immigration authorities into believing that their sham marriage was genuine, Mr. Crosby said.
Mr. Samuels and his wife were also paid to falsely complete the immigration paperwork necessary for Ms. McLaren to obtain U.S. citizenship through her sham marriage to Mr. Ferguson, the spokesman said.
Mr. Ferguson and Ms. McLaren pleaded guilty to conspiracy charges and are await sentencing.
Mr. Samuels face up to $500,000 in fines and up to 20 years in prison for conspiring to launder money; and up to $250,000 in fines and up to 20 years in prison for attempting to carry weapons on to an aircraft.
Mr. Samuels and his wife, Ms. Jones, face a $250,000 fine and up to five years in prison for conspiring to commit marriage fraud.
They are scheduled to be sentenced June 2.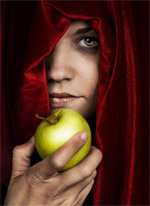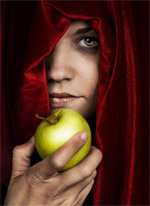 Overcoming Temptation
The word "temptation" has been trivialised. Offer a chocolate to a fashion-conscious lady – she will take one at the same time saying, "You really shouldn't tempt me." There is even a perfume called "Temptation".
But it's not a trivial matter: not at all! Being tempted is serious stuff and giving way to temptation can be deadly.
This is what the Bible says about temptation:
A person is tempted when he is lured and enticed by his own desire. Then desire when it has conceived gives birth to sin; and sin … brings forth death" (James 1:14-15 RSV).
Notice the sequence:
Desire
Temptation
Sin
Death.
Eve's Experience
When Eve was tempted there was much more involved than just fruit. The tree in question wasn't a mere fruit tree; it was a special tree – "the tree of knowledge" and taking the fruit gave her a new experience. By doing what God had forbidden, Eve and then Adam got experience of what it was like to break the law of God. Humans still crave for "knowledge"; they are always in search of a new "experience."
Fortunes are spent on space research because we want to "know".
Youngsters dabble with drugs because they want an "experience".
Eve was no different and as she looked at the fruit, she might have contemplated what "mind-blowing" experience she might enjoy and what limitations might be blown away. At least she would have done if she had not believed the serpent that God hadn't really meant what He said (Genesis 3:4,5; 1 Timothy 2:14). She was tricked, but the outcome was the same. Step by step she stumbled into disobedience by breaking the law of God and, like so many others since, she discovered that she had become enslaved to sin, with no way out. Sin resulted in death.
Had Adam and Eve been wise, they would have gone a long way away from that particular tree and should have tried to put it out of mind, whatever the serpent might have said. But they didn't and both the tree and the serpent were there with the alluring and enticing possibilities of a new experience. It seemed certain that, sooner or later, the pair would stumble, step by step, into the abyss. And the Genesis account gives the impression that Eve and the serpent had conversed about the tree on more than one occasion (see Genesis 3:1).
Joseph's Experience
Joseph was only seventeen years old when he was sold to the Egyptians. However, he proved himself to be utterly reliable and trustworthy and had outstanding skills as an administrator. He came to the attention of his master's wife. What a temptation that would be for any lonely, red-blooded young man!
Yet see how resolutely Joseph dealt with the situation – the woman's advances were firmly rejected as he made these two statements:
My master has placed absolute confidence in me; your suggestion would be a wicked betrayal of that confidence;
It would be a sin against God.
When Potiphar's wife persisted, we read that Joseph refused to listen to her or to remain in her presence (see Genesis 39:10-18). What a tremendous example! It would have been so easy to justify compliance with the suggestion; did not Joseph belong to Potiphar and was he not therefore at the wife's disposal too?
What vengeance might be taken against him if he refused? (In fact terrible vengeance was taken and Joseph had to bear it.) Joseph might have been tempted to "dabble" with the temptation without actually committing adultery – 'the twilight world of sins not quite committed' as one writer has described this sort of situation. But Joseph did nothing of the kind – the temptation was firmly and resolutely rejected and the consequences were endured.
David's Experience
Unlike Joseph, David dabbled with temptation. He found himself with time on his hands and he went up onto the roof of his house – a vantage point that provided views into other people's homes. Why did he go there? Did he hope that perchance he might see something titillating? Stolen waters are certainly sweet. The sorry account is too well known and everyone knows how this man of God, a man described as being "after God's own heart", plunged into a disastrous sequence of events the consequences of which dogged him to his grave. Had David been busy he would not have had time on his hands in the first place – and there is a lesson for us.
Young Man's Experience
Solomon describes a "… young man, void of understanding" who dabbled with temptation (Proverbs 7:6-23). There was a house of ill-repute and a wise young man would have given the place a wide berth! But the young man in the story found his feet being pulled in the direction of the house as if by a magnet. He waited for dusk and as he edged along the road it became dark and darkness provides cover for folly. He moved towards the corner of the street and he drifted along the street, a ready prey for the alluring seductress for whom he was no match whatsoever. The writer says, "He goes after her as an ox goes to the slaughter or as a fool to the stocks till a dart strike through his liver …" (7:22,23).
Again the big lesson is to nip temptation in the bud with resolution and firmness. Dabbling with temptation is a sure road to burnt fingers.
The Experience of Judas
Judas was addicted to money and the craving of an addict can never be satisfied. Why he became a disciple is a mystery – perhaps he hoped that Jesus would spearhead an attack on the Romans and if so, then he, Judas, might have something to gain. It is significant that Jesus appointed him as treasurer for the group thus putting Judas' weakness to the test. Judas began in a small way, putting his fingers into the common purse; but he hoped for bigger things and was diverting money given for the poor into his own pocket.
Perhaps he became exasperated that the longed-for push to drive out the Romans was so long in coming and so he looked for a short cut. The desperation of the Pharisees to eliminate Jesus was well known and Judas saw his chance. The 30 pieces of silver was a mere down payment – a much bigger sum would follow when the deed was successfully accomplished.
Jesus knew exactly what was happening and he warned Judas several times hoping that the man might turn back but warnings went unheeded and so the final word was in the Upper Room as Judas moved towards the door, "What you are going to do, do quickly" (John 13:27). Thus did Judas betray the Son of God for money and the ultimate irony is that he used a kiss – a token of love – to identify the wanted man. What do we learn from Judas? That conscience can be suppressed and if it is repeatedly suppressed then, like a muscle that is never used, it will waste away.
Paul wrote of individuals whose conscience had been seared as with a hot iron. The lesson therefore is this –God has blessed us with a mechanism which can warn us when we are stepping dangerously close to the mark and an active conscience governed by the teaching of Scripture is a valuable part of a Christian's life. But if we repeatedly overrule the pricks of conscience, eventually it will wither away, and we will drift into spiritual catastrophe.
The Experience of Jesus
Jesus "… in every respect has been tempted as we are, yet without sin" (Hebrews 4:15). Because Jesus had to struggle against temptation he is very sympathetic with us in our struggles. His were far more severe than the temptations that arise in our lives.
None of us has been tempted to miraculously provide for all our needs by the abuse of God's power; none of us has been tempted to win the adulation of the masses by presumption on Divine protection, and none of us has been tempted to seize absolute power over the nations.
Our temptations are much more modest – perhaps we serve our fellowmen yet hoping that our 'good works' will be noticed and win praise from others; perhaps we seek authority within our church group or in our daily work – authority because we want the feeling of power over others.
How did Jesus vanquish temptation?
His desire to serve his Father was stronger than his desire for self gratification and,
That desire to serve his Father was reinforced by a profound knowledge of the Scriptures and the ability to meet each temptation with a powerful, relevant Bible quotation. His conscience was extremely acute and active.
The Teaching of Jesus
Jesus advocates radical surgery! "If your right eye causes you to sin, pluck it out and throw it away …" (Matthew 5:29). What does he mean by this? Perhaps Jesus is saying something like this: `If something in your life is coming between you and God, eradicate it altogether, compromise will never succeed'. So how can that work in practice? Here are a few practical examples:
Suppose you find certain television programmes to be very alluring and yet in your heart you know that you will be defiled by watching them – arrange to be out of the house on the evenings when those programmes are on; the temptation then to 'switch on' will not arise. More drastic still, perhaps, take your television set to the local car boot sale!
Or suppose that you find crossword puzzles to be irresistible and that the Lord's work is being skimped because hours are being soaked up by what has become an addiction. Resolve not to buy the publications concerned and thus avoid the temptation; if the puzzle is sitting there under the nose then the decision to spend "no more that ten minutes" is futile because we know that the ten will be multiplied many times over; more drastic action is required.
Perhaps we find that friends are pulling us away from the right path; the answer is to seek other friends who share our ideals.
The final word must be, "Seek first of all the Kingdom of God and His righteousness." If that is our priority then other matters will fall into place.
– A Prayer of Surrender Prayer of Suffering –
But He said to me, "My grace is sufficient for you, for my power is made perfect in weakness." Therefore I will boast all the more gladly about my weaknesses, so that Christ's power may rest on me. That is why, for Christ's sake, I delight in weaknesses, in insults, in hardships, in persecutions, in difficulties. For when I am weak, than I am strong. – 2 Corinthians 12:9–10
Prayer of Suffering — Help for the Battle Weary
Prayer: Lord Jesus, I do not know this morning what it is You have prepared for my day. I approach You recognizing this is the way You have designed it, and so in faith I submit to Your authority. There is rarely a day that goes by, my King, when I do not find myself being challenged. Sometimes it is my own weaknesses showing — other times it is brought on by the stings and arrows of the enemy and his evil corps. Sometimes I find myself under attack — even from those who love and care for me — and sometimes I am questioned and challenged by brothers and sisters who journey alongside of me.
I admit this morning that I do not understand these challenges to my faith, but I am confident that Your grace is sufficient for my need. I know I will probably spend the remainder of my days under attack — as I am on the front lines of battle. Even though these challenges sometimes hurt, and even though they are often challenging, I know from Your Word and from my own experience that I can meet these challenges head on and emerge victorious over time because of Your great grace.
You have had me examining my life very closely this last decade of my life. I have succeeded and I have failed many of the challenges along the way. Results have sometimes been very sloppy, and oftentimes it was very hard to see Your purposes in these challenges. One thing however is clear, Jesus, I have emerged bruised and battered — stronger for the fight and more determined than ever to persevere. You have granted me Your grace over and over again to the place where I cannot possibly doubt, that only by that grace have I emerged from the heat of the battle — and yet survived one more day.
By no measure can I say I even fully understand Your reasons. I still do not know why I have this thorn in my flesh except to realize that it has kept me humble and made me more dependent on You — which I see is clearly Your will. Today I have gown bold enough to ask You to share Your vision with me. I have but one goal — and that is to be more like You every day of my life. Even though I fail and make mistakes, I have become an overcomer. You have patched me up and put me back on my watchtower time and again. You have allowed me to have a vision beyond my earthly abilities, and You have permitted me to sit, listen, and learn from the Master Himself.
Many who are reading and praying this prayer are struggling as I do, Lord. Many of my brothers and sisters are under attack as I am, and many more have fallen and given up. I love Your Body, my King, and my warrior heart screams out — no more — not on my watch. You provide Your Holy Spirit and His wisdom and knowledge to be my daily guide. You bring me soldiers of the Cross to fight with, and you shower me with grace. Your provisions are at hand all the time.
Help me to restore and reconcile those broken and battered souls who have fallen. Help me to help them realize that their fall is not the end — but the beginning — if they will turn it over to You and get on their knees seeking forgiveness. Help me to know how You want to use this battle weary group — and grant me a vision beyond my earthly abilities to see into the kingdom of heaven and pull down the nutrients and ingredients I will need to fight.
I boldly claim my broken brothers and sisters for You, Jesus. I claim victory over their defeat. I claim power and wisdom of the Holy Spirit as our birth right so we can see with Your eyes, hear with Your ears, speak with Your voice, and think with Your mind. As a believer of Jesus Christ, I command that Satan leave and take his evil ones with him where he can never harm those for whom I pray again. I claim release for the captives, freedom for the slaves, and healing for the broken hearts.
I have no words that really express my love and gratitude for Your Word and for Your Presence in my life. I do however, bow my head in praise and thanksgiving — accepting Your sovereign right to be the ruler of our lives. To You be all the honor and glory.
Prayer of Suffering — Making it Personal
Reflect: No matter what our struggles — no matter how bruised and battered we are — there is nothing but victory for us as believers — as Christ has already paid the price for our eternity. We may struggle and fall — we may often blow it really big — but God has provided His Son and given us His forgiveness and His grace as our birthright. If you are discouraged, feeling like giving up, I encourage you to accept His grace — to seek His forgiveness — receive His mercy — and get on with it. The times we live in are difficult and challenging — but His Provisions are real and His mercies are new every new day. Do not let Satan hold You back from accomplishing what God has for you. It's worth every hurt you have suffered. Remember, He has prepared a mansion for you as His child — and His grace is sufficient for your every need.
A     Thought
Remember this: Persecution is not the manifestation of another person's hate for you. It's a manifestation of Satan's fear of you. When you get into the Word and start swinging it around–using it like the sword of the Spirit it is–he gets scared. So he looks for some person he can send in there to stop you. Next time someone hurts you, don't let yourself get sidetracked into fighting them. Bind the spirit behind them. Put flesh and blood battles behind and war with the weapons of the Spirit. Zero in on Satan with authority and the Word of God and bring your real enemy down!

Someone posted this on my wall lastnight
DISCLAIMER The views or opinions appearing on this blog are solely those of their respective authors. In no way do such posts represent the views, opinions or beliefs of "Met," or jamaicangroupiemet.com. "Met" and jamaicangroupiemet.com will not assume liability for the opinions or statements, nor the accuracy of such statements, posted by users utilizing this blog to express themselves. Users are advised that false statements which are defamatory in nature may be subject to legal action, for which the user posting such statements will be personally liable for any damages or other liability, of any nature, arising out of the posting of such statements. Comments submitted to this blog may be edited to meet our format and space requirements. We also reserve the right to edit vulgar language and/or comments involving topics we may deem inappropriate for this web site.
****RULES**** 1. Debates and rebuttals are allowed but disrespectful curse-outs will prompt immediate BAN 2. Children are never to be discussed in a negative way 3. Personal information  eg. workplace, status, home address are never to be posted in comments. 4. All are welcome but please exercise discretion when posting your comments , do not say anything about someone you wouldnt like to be said about  you. 5. Do not deliberately LIE on someone here or send in any information based on your own personal vendetta. 6. If your picture was taken from a prio site eg. fimiyaad etc and posted on JMG, you cannot request its removal. 7. If you dont like this forum, please do not whine and wear us out, do yourself the favor of closing the screen- Thanks! . To send in a story send your email to :- [email protected]